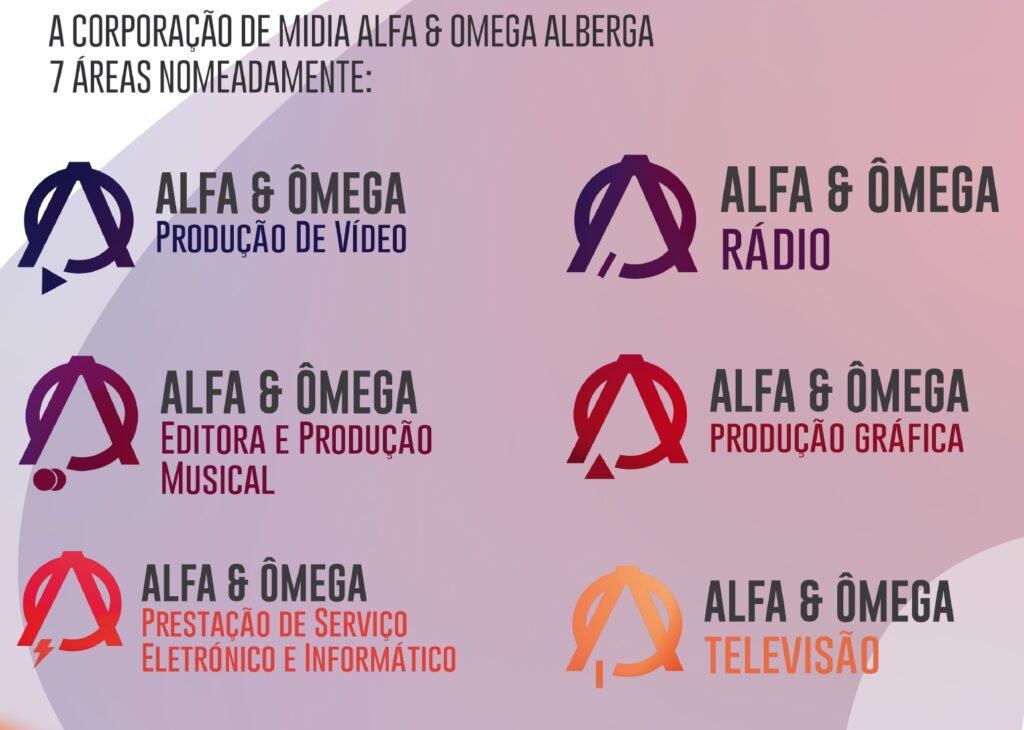 The Media Group within Alpha & Omega has been developing and working within the 7 areas presented above. This means that we are currently working within these areas and have specialists that are producing services and delivering products on a daily basis.
We are constantly in need of competent people within each specific area. Are you interested, please contact us at: hr@copromel.org / att: Director Nelson.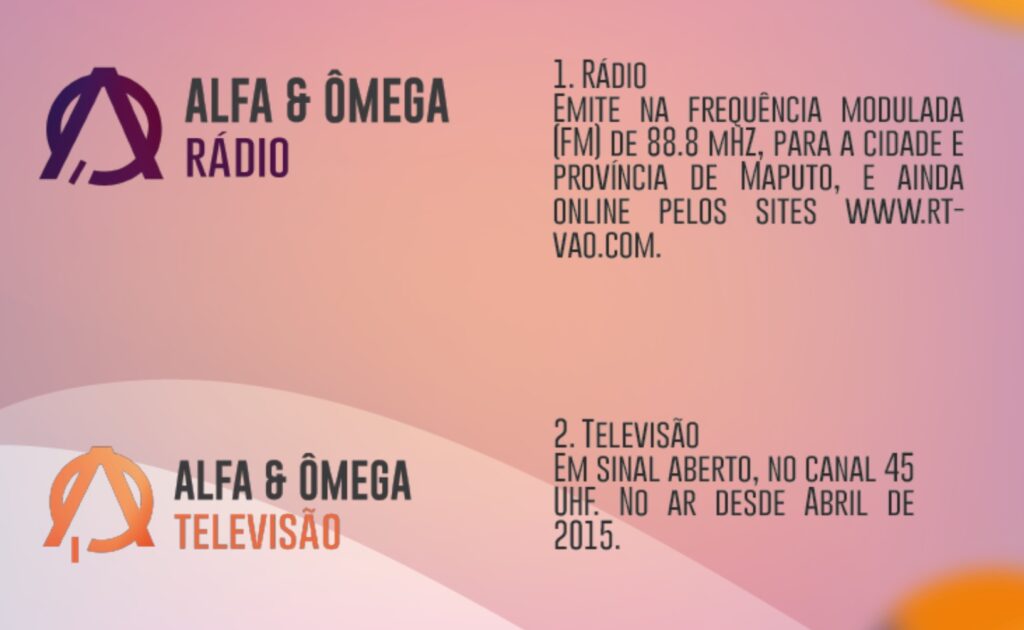 Alpha & Omega Radio & TV departments are the most important departments in the corporation of Alpha & Omega. These two departments are supervised by the ADVISORY BOARD. The members of the Advisory Board are the different Ministries within the Alpha & Omega movement in Mozambique. Every Ministry have 1 representative in the Advisory Board who is titled as "Partners" in the Corporate of Alpha & Omega.
The focus for the Advisory Board is to serve COPROMEL as corporation to oversee that the Mission, Vision and Objectives are reached. (Link: https://www.copromel.org/mission/)
CoPromel Alpha & Omega Radio
The Radio broadcasts on modulated frequency (FM) 88.8 Mhz, for the city and province of Maputo, and also online at www.rtvao.com
CoPromel Alpha & Omega Television
The Television in open signal, on channel 45 UHF. On air since April 2015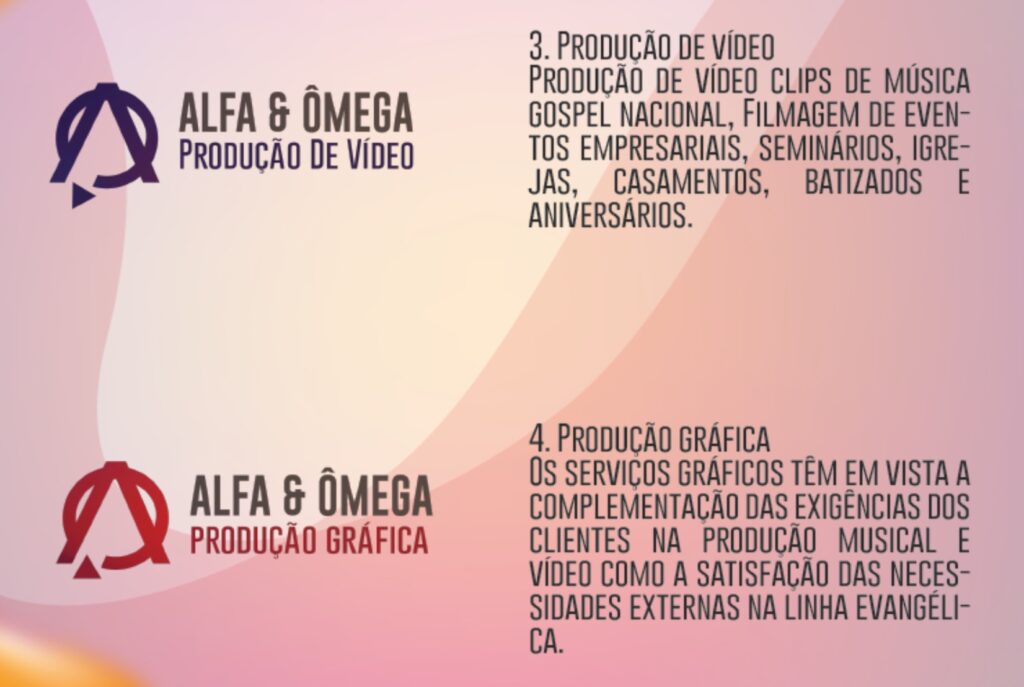 CoPromel Alpha & Omega – Video production
This department the focus is on the Video production. All specialist are highly skilled and trained within this area of expertise.
CoPromel Alpha & Omega – Graphic Department
This department is focused on the Graphic view and the details within the corporation.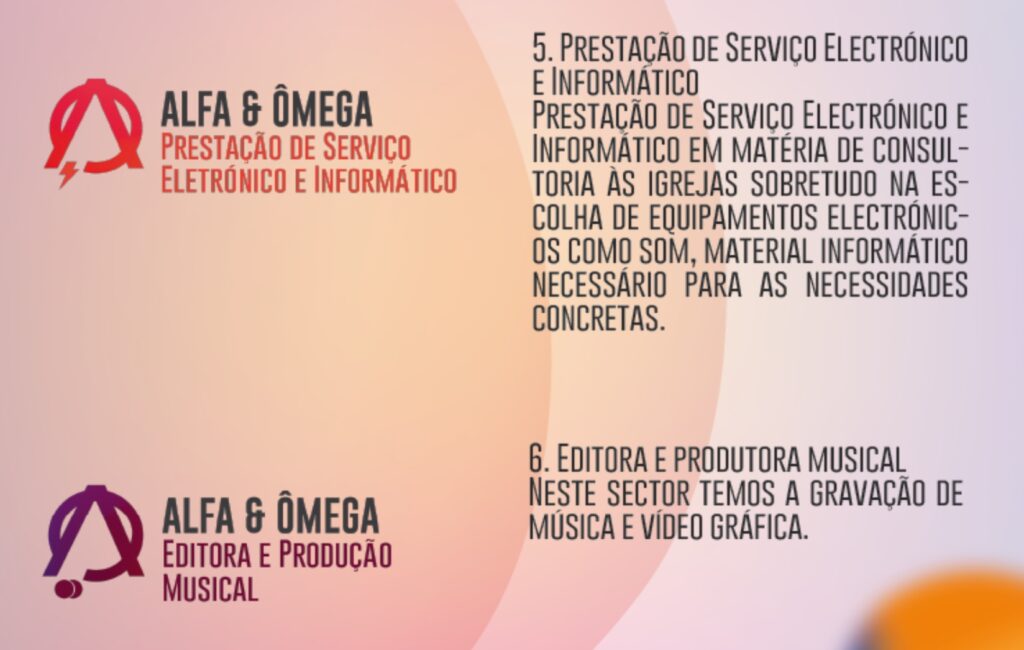 CoPromel Alpha & Omega – IT / Information Technology
This department is responsible for the overall Corporate IT environment. We need to have the most effective and modern equipment and networks in order to be competitive and to produce the best Quality Media on the market today.
CoPromel Alpha & Omega – Music Production department
In this department the focus is on different music/voice productions. This can include concerts, music contest programs, background music in movies, commercial and son on.
CoPromel, in SEARCH of people for the next growth in Mozambique
COPROMEL stands before the most exiting development of COPROMEL as ever. If you feel that YOU want to be a part of COPROMEL to fulfil its Missions and goals. Do not hesitate to contact us on: hr@copromel.org , Att: Director Nelson.